Web applications – always modern, full responsible and the most effective
Web applications allows you advantages of upper level in comparism to static online presentation. They perform variety of different operations and so they make business more easy and effective. They include wide variety of project, etc. e-shop, portals, billing, booking and schedule system, calendar, team and project tools and many others.
Well target web application of good quality can make your work easier and more effective, which will lead to better results. Insights and functions required by you will be available anytime and anywhere in real-time, as soon as you will connect to the internet.
Our team have more than 15 years of experience with web applications development. Our specialization is Magento, Angular and WordPress CMC, but thanks to our flexibility we are capable to provide any type of solution.
Our work system
How do we work? Our main goal is to 100% meet our clients' expectations and minimize the cost of hardware and software using open-source technologies and tools. We are focusing on modern and multilayered architecture with an emphasis on the application of the right technology to maximize the added value for a particular system. Currently, there is a strong trend in the use of mobile devices and that's why our solutions are always responsive and ready for use on any kind of device.
Our priorities are: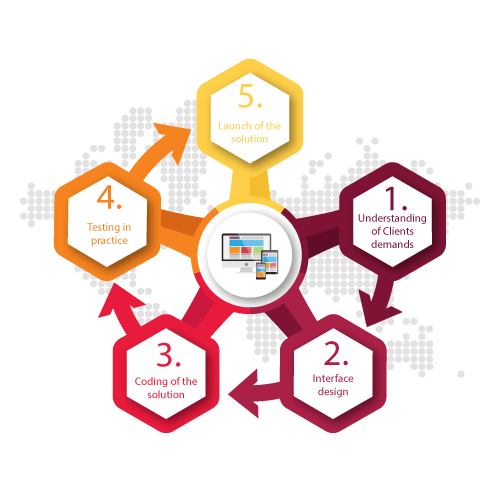 Are you interested in our services?