Mobile Applications Development
Mobile app development is available for Android and iOS. More than 90% of smartphones and tablets currently work on these platforms. When developing complex solutions, we put emphasis on mobile applications in addition to fast, reliable and secure data retrieval from the server to mobile applications. In addition to creating a mobile app, we will also sign up for it on Google Play or the App Store to make it officially accessible to all smartphone users.
Why use mobile apps?
How do we progress in developing the app?
Our work system
How do we work? Our main goal is to 100% meet our clients' expectations and minimize the cost of hardware and software using open-source technologies and tools. We are focusing on modern and multilayered architecture with an emphasis on the application of the right technology to maximize the added value for a particular system. Currently, there is a strong trend in the use of mobile devices and that's why our solutions are always responsive and ready for use on any kind of device.
Our priorities are: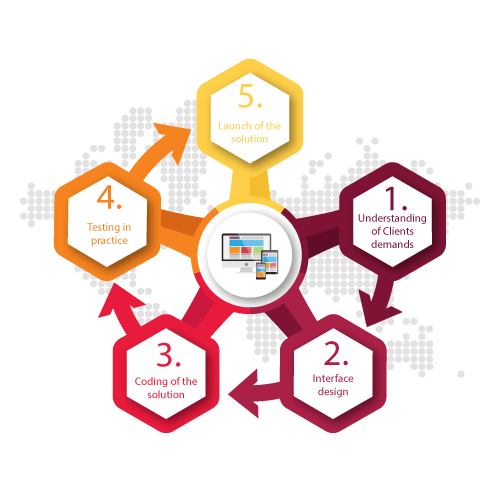 Are you interested in our services?