Information Systems Audit
We offer complete or partial information systems audit for companies and individual clients too.
Main purpose of IS Audit is provide qualified informations about customers IS and design next steps to achieve business goals.
Steps of information systems audit are:
Our work system
How do we work? Our main goal is to 100% meet our clients' expectations and minimize the cost of hardware and software using open-source technologies and tools. We are focusing on modern and multilayered architecture with an emphasis on the application of the right technology to maximize the added value for a particular system. Currently, there is a strong trend in the use of mobile devices and that's why our solutions are always responsive and ready for use on any kind of device.
Our priorities are: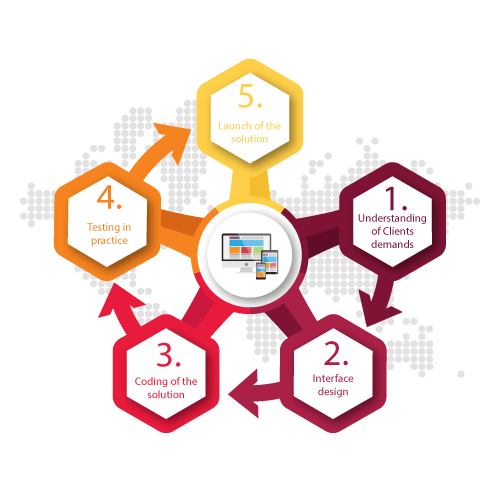 Are you interested in our services?